The search for an optimal urban design plan, that maximizes the value for each stakeholder, includes comparing the effectiveness and performance of multiple design scenarios. This means numerous modifications of the urban design solution, and repeated calculations of its urban design parameters – each time, all over again. The entire process takes a lot of work that is both – time-consuming and tiring.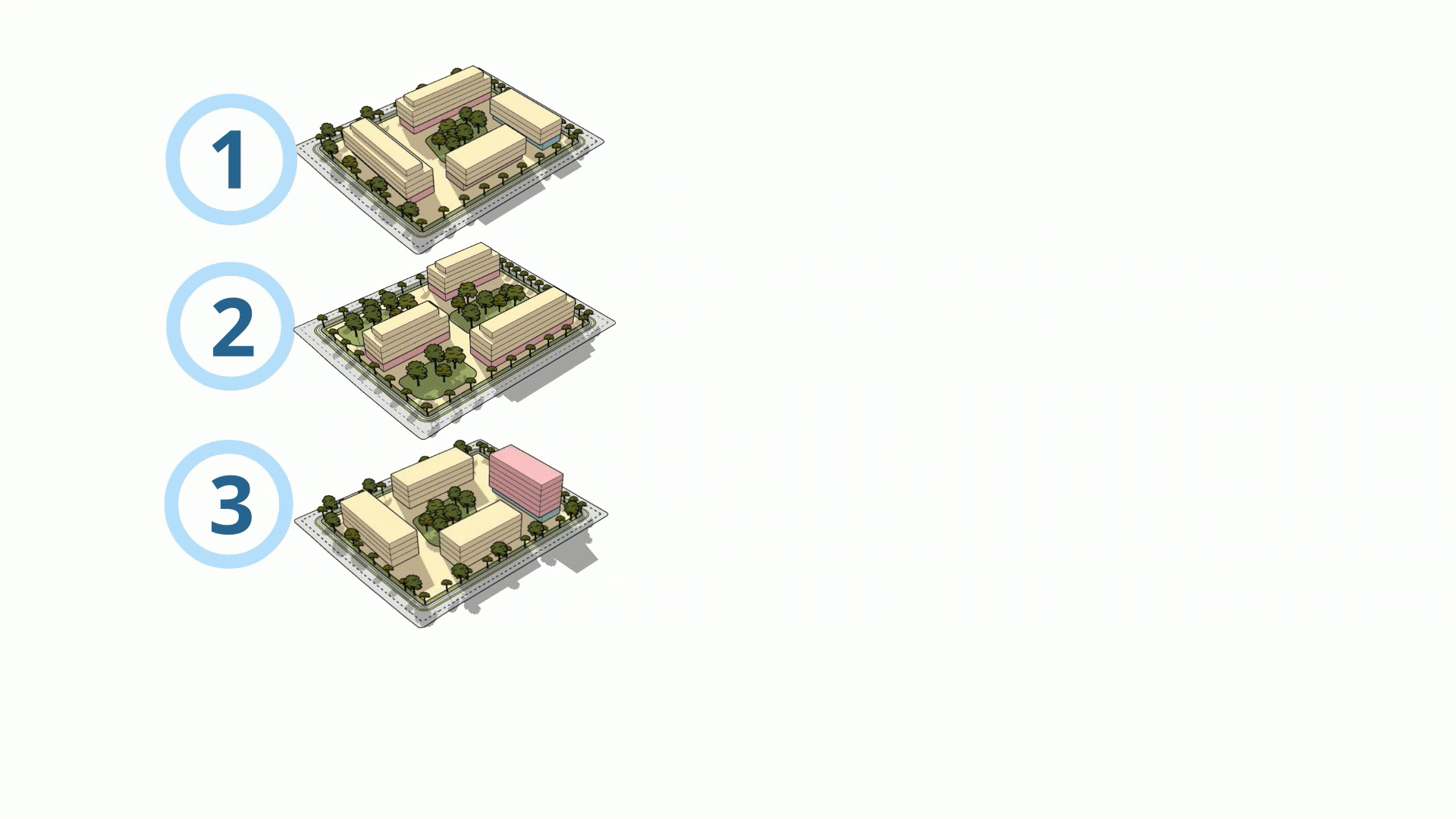 This issue is present as well when you are developing an urban design idea in the Rhino environment. Rhino 3D has no built-in functionality to modify urban design parameters directly. You can use some other Rhino parametric plugins (E.g. Grasshopper 3D), but let's be honest – setting up all the scripts is not a quick and straightforward solution.
Having a proper tool would represent a significant change for the better in the workflow of Urban Designers. We had all that in mind when developing MODELUR, the parametric modification functionality in Rhino 3D, built explicitly for urban designers.
A simple, yet extremely powerful tool
Enter Modelur, a simple Rhino plugin that helps urban designers make design alternatives three to five times faster and maximize the performance of their development. It enables you to modify your design by changing specific parameters and monitor all your development calculations in real-time. With no scripts and preparation needed beforehand.
Few simple clicks to modify your design is a game-changer, right?
This extremely practical Rhino plugin is simple to set up and super easy-to-use. As an Urban Design specific tool, it to a great extent responds to the specific needs and challenges of Urban Designers. So how precisely does Modelur achieve that?
• It enables you to simply modify specific parameters (like building height, number of stories, story height, etc.),
• It automatically calculates key urban control parameters on-the-fly (e.g. Floor Area Ratio or Required Number of Parking Lots).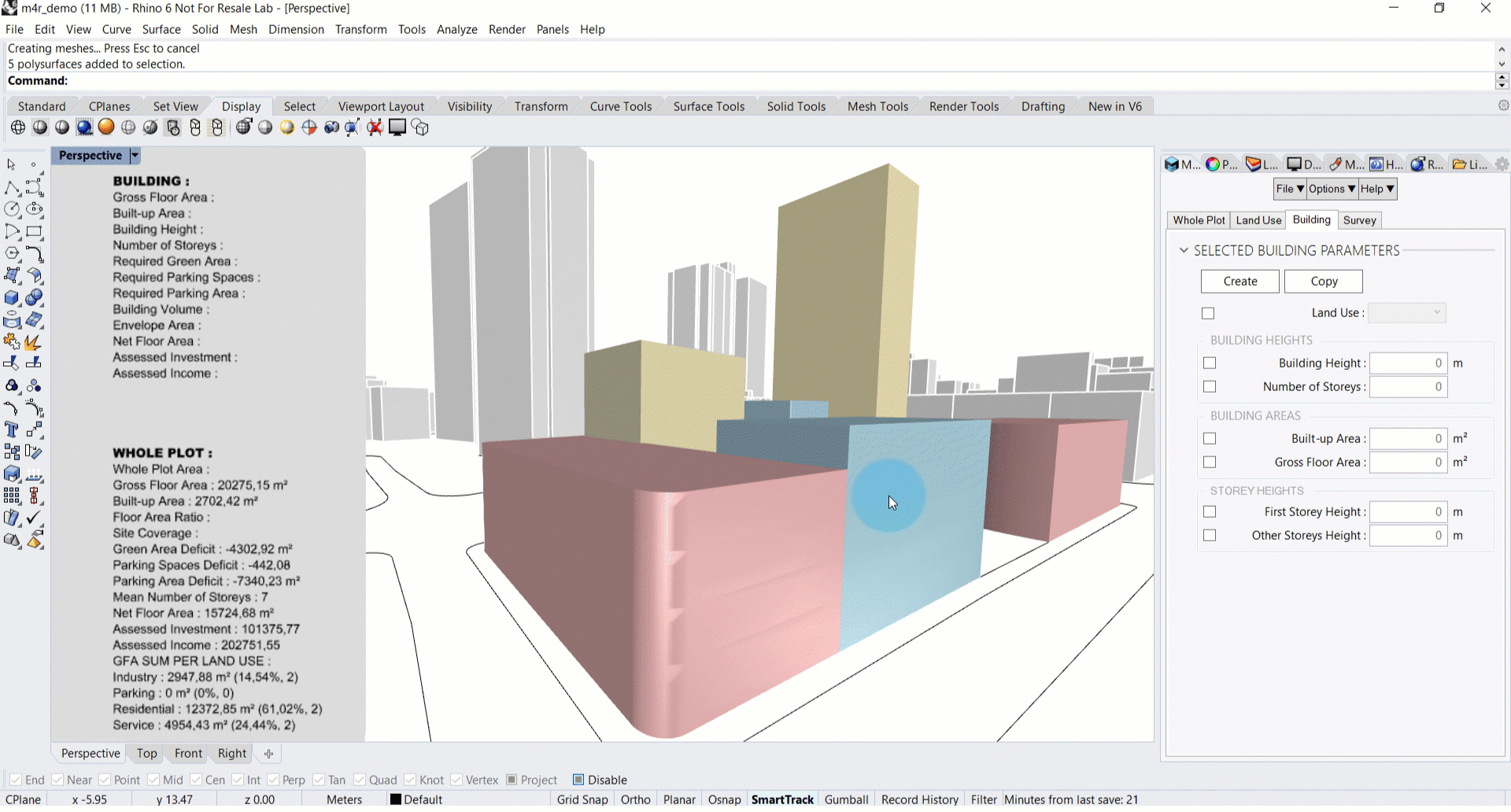 You can try Modelur4Rhino now – totally risk free.
We prepared a special early-bird offer, where you can already buy an Annual Individual License now, but we will only start counting your subscription when the first full version of Modelur4Rhino is released. The first full version will include:
Interactive 3D Zoning™ with compliance warnings,
LiveSync with Excel,
City Blocks,
Mixed-Use Buildings,
User-defined Land Uses.
Until then, you can use it for free!
Be among the first ones to try Modelur for Rhino and enjoy our exclusive early-stage user offer that includes:
• Access to a free license until we get to the first full version,
• direct access to the Modelur development team,
• sending your own feature requests and this way have a direct influence on the priority of features that will be added.
You have a full 30 days to test Modelur capabilities. If you won't like it or see the need for it, simply let us know within this period and we guarantee to re-found all your money, no questions asked.
Have a specific question or need further information? Ask us a question.
This deal won't last forever. Try Modelur yourself now, and reduce the time needed for delivering quality in your urban designs.
Get access to this early-bird offer and see the short presentation video here!